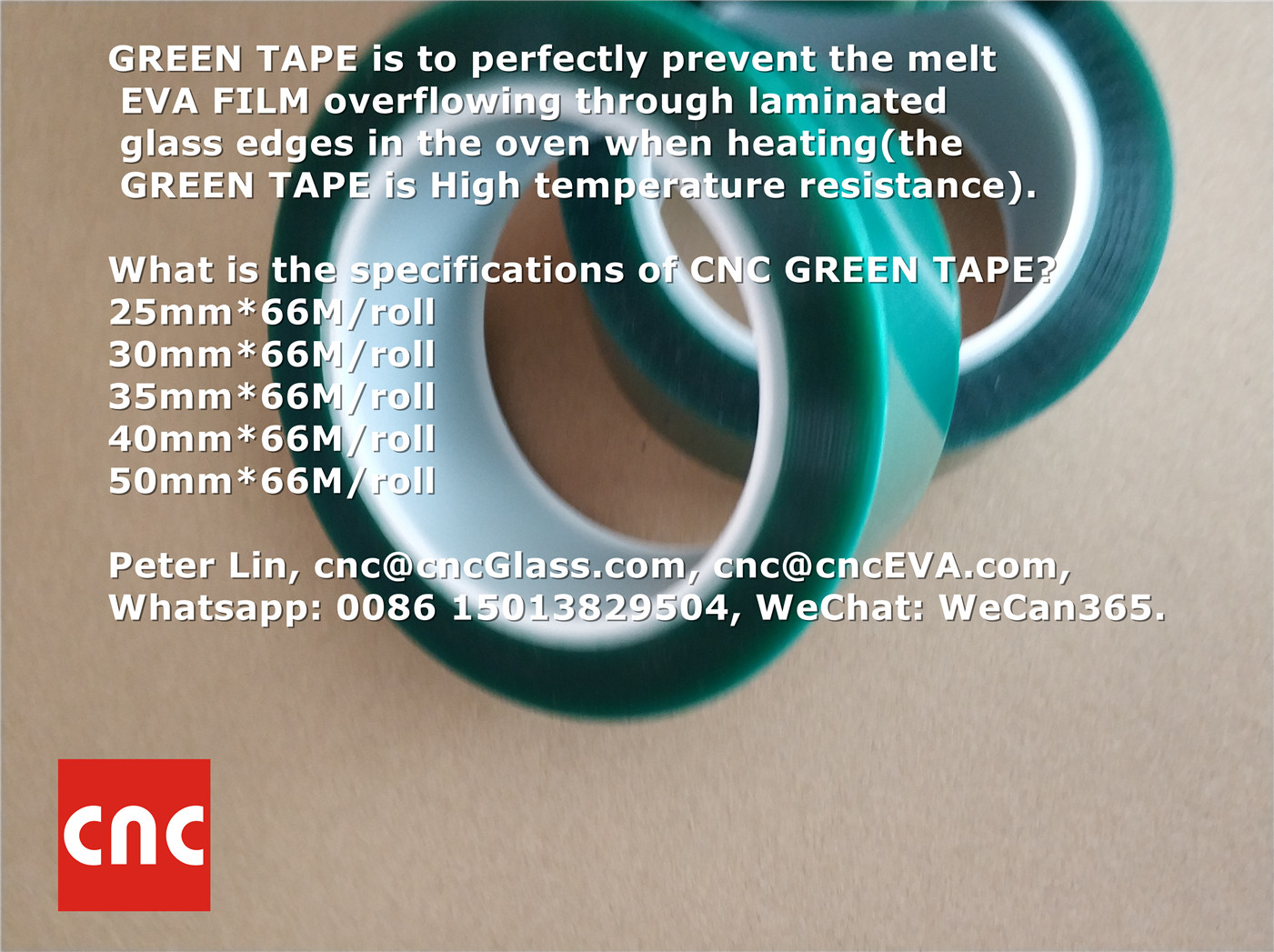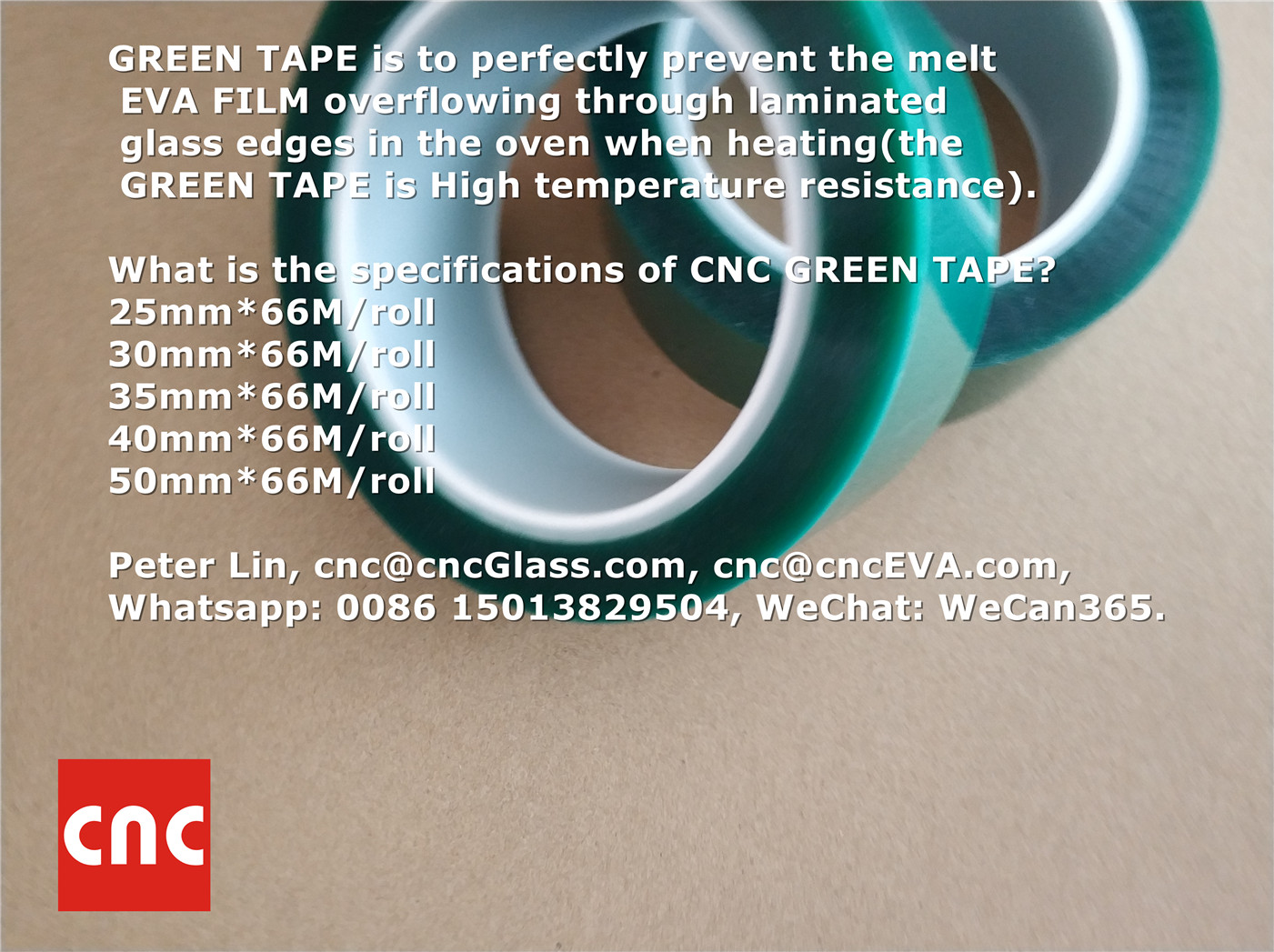 GREEN TAPE is to perfectly prevent the melt EVA FILM overflowing through laminated glass edges in the oven when heating(the GREEN TAPE is High temperature resistance).
What is the specifications of CNC GREEN TAPE?
25mm*66M/roll
30mm*66M/roll
35mm*66M/roll
40mm*66M/roll
50mm*66M/roll
Peter Lin, [email protected], [email protected],
Whatsapp: 0086 15013829504, WeChat: WeCan365.