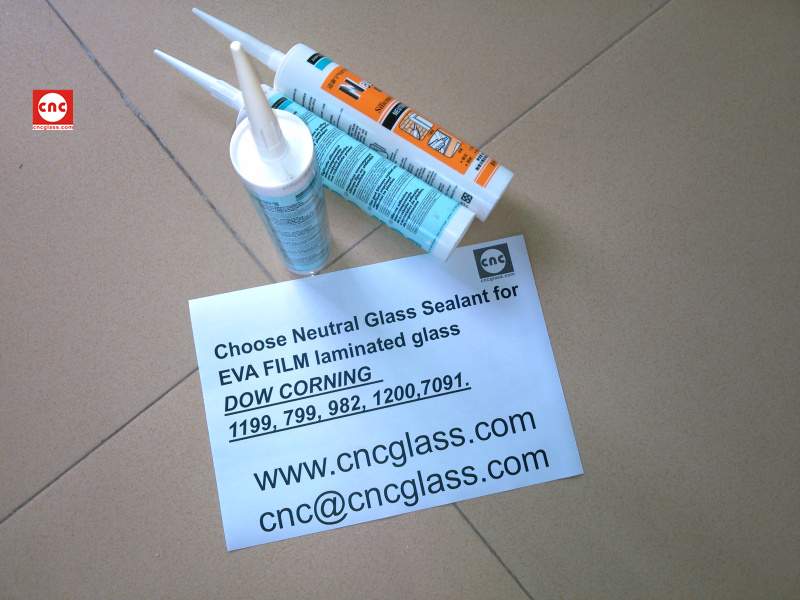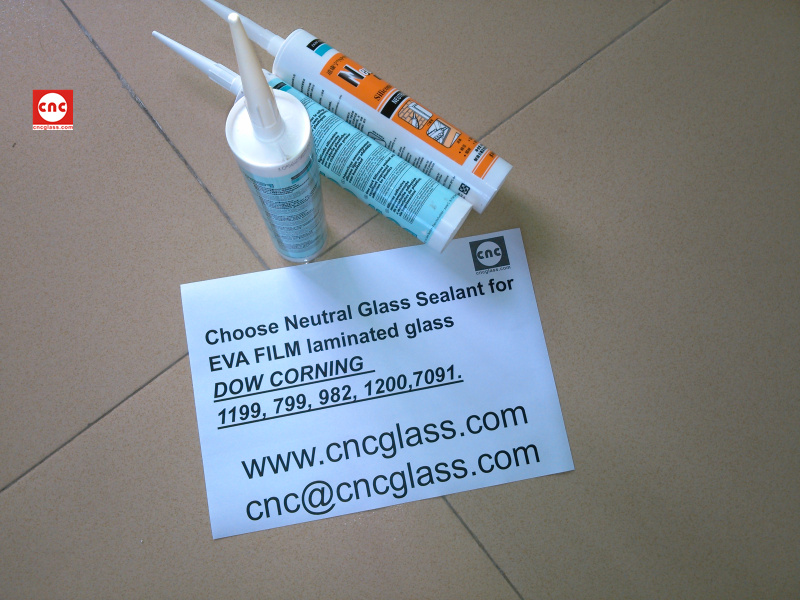 Choose Right Glass Sealant for EVA Film Laminated Glass
By Peter Lin
1- Neutral Glass Sealant
There are three kinds of glass sealant. They are: Acid, Alkaline, and Neutral.
For laminated glass with EVA FILM(Ethylene Vinyl Acetate Copolymer), it's better to use the Neutral Glass Sealant.
2-Test Before Massive Application
It's highly recommended that you do a small quantity test before massive application to make sure the Glass Sealant is friendly to the EVA FILM. You can start test by sealing 3~5 pieces of small laminated glass samples with the Glass Sealant that you are going to use. Observing the laminated glass samples for 2 weeks, if there is no haze, bubbles, or delamination around the edges of the laminated glass samples, then you can start massive applications.
3-Recommendation of Glass Sealant
DOW CORNING 1199, 799, 982, 1200,7091.
4-Bad Example of Wrong Glass Sealant
One glass factory used the acid glass sealant to install the EVA laminated glass without testing the compatibility. About 3 days after the installation, the laminated glass edges appeared haze, bubbles, and delamination.
Source Link: http://www.cncglass.com/choose-right-glass-sealant-for-eva-film-laminated-glass/
CNC Glass Interlayer
www.cncglass.com www.c-n-c.com
[email protected] [email protected]
Product 1]Super Clear EVA Film for safety laminated glass
Product 2]Milky White EVA Film for safety laminated glass
Product 3]Green Tape and Thermal Cleaning Cutter for EVA film safety laminated glass glazing