SGP Thermal Cutter
SGP Thermal Cutter is a handhold SGP cutting hot knife, which is for post autoclave clean up of SGP which has oozed out of the edge from autoclave process.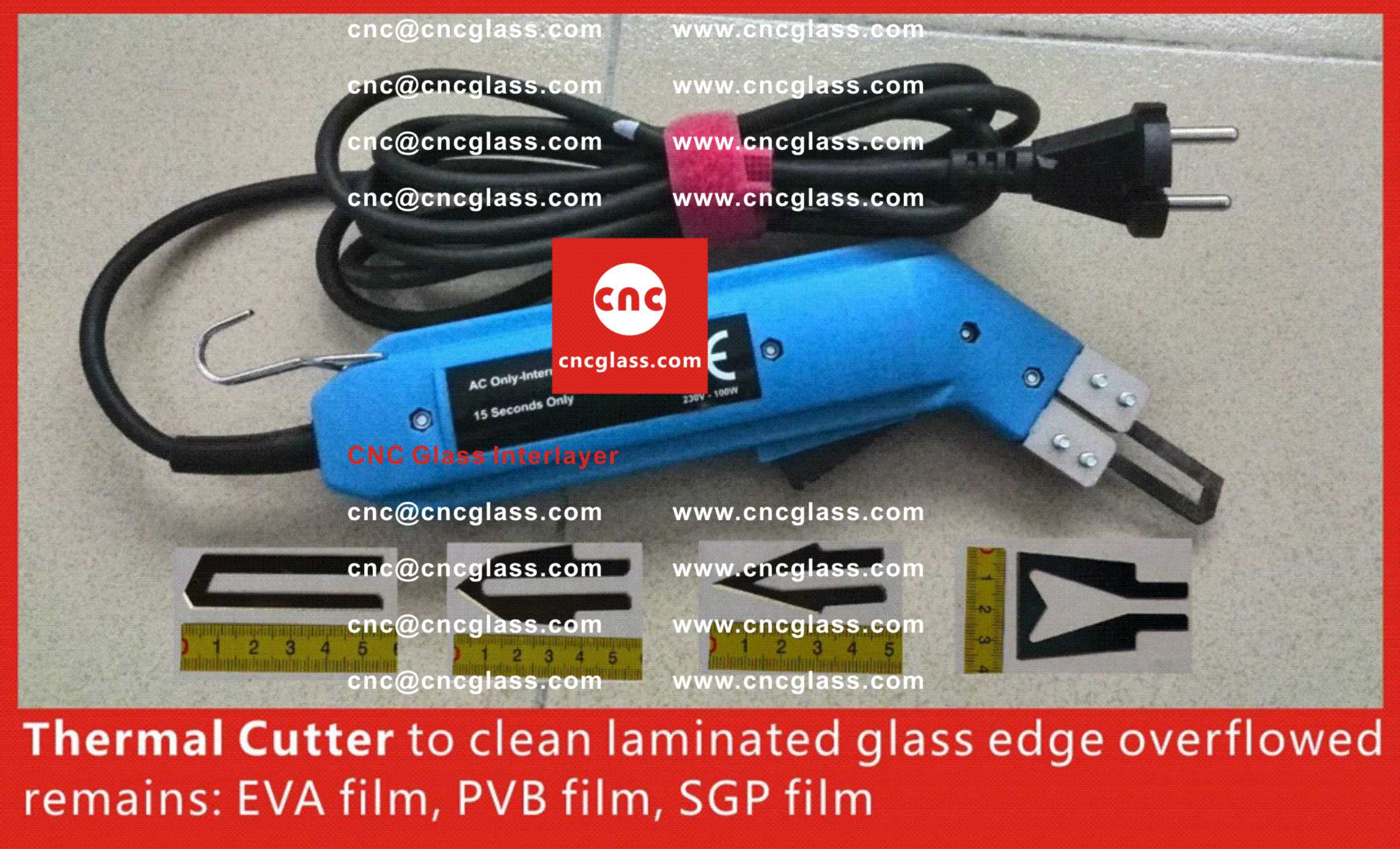 How it work:
The blade of the SGP Thermal Cutter can be up to 500℃ in seconds.
The SGP Thermal Cutter cleans the overflowed remains NOT by strength or sharp, but by Ultra High Temperature Heat: 500℃.
Data:
CE Plug: AC 230V/50HZ
US Plug: AC 120V/60HZ
Temperature of Blades: Up to 500 ℃ in in approx 5-7 seconds
Thermal Cutter is available in 4 shapes of blades to remove the remains of laminated glass edge.
Please check video of Thermal Cutter in YouTube:
More photos of SGP Thermal Cutter: